So there I was, deep into Contract Wars, struggling to earn weapon tasks, wondering if I was cut out for this line of work...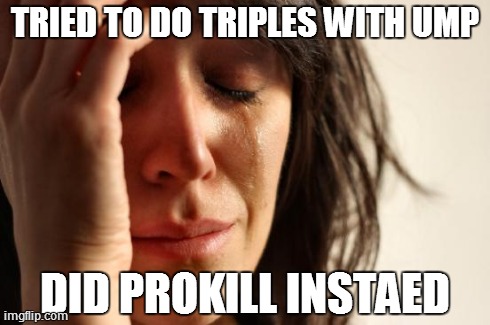 ...that's when I saw it.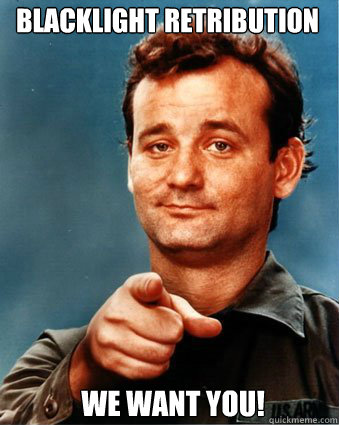 Blacklight? What's that? Let me just inquire further in this recruitment office right here, and...
"Whoa, how did I get here? Those recruitment guys work fast! Ok, training time... let me see... yup, shoot, reload, grenade... got it!"
"Guys, c'mon... I can barely move in this suit! How long did you say it takes to break them in??? FIFTY LEVELS!? You have GOT to be kidding me! The stiffness helps deflect bullets? Oh, well that makes sense, I guess..."
For those of you who don't know, HRV is Blacklight's version of "Marco Polo". You press the button in order to go defenseless for a second or two, in order to send out a short-lived ping that shows you where everyone is on the map. It tells you HOW to use it, but it's entirely up to you to learn what conditions are optimal for you to give up your ability to fight back for a moment...
...so, needless to say, it was a rough early start for me. The tutorial does NOT prepare you for the amount of sheer pwnage that you're assaulted with EVERY time you enter a match...
...pwnage you couldn't possibly have anticipated...
...it can even come in the form of rainbows.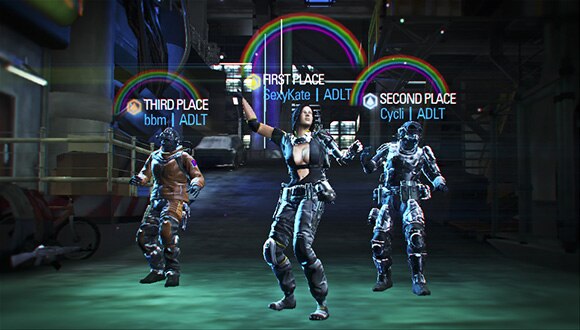 So many rainbows...
You would almost swear there was an unlockable character for all the damn rainbows that get thrown around!
Still, I came to appreciate each death. The game rewards skill, planning, and tactical thought...
...and punishes lazy assaults from a bogged-down linebacker trying to catch people with a katana.
It rewards players who work together for a common goal...
...and punishes isolated "twitch" players who believe their reflexes alone are enough to compensate for the entire team.
In fact, it does this SO well, that players who are skilled at the game have the very ground they walk on worshiped by the community...
So given the amount of attention and recognition these devoted and skilled players receive, and how new players tend to get bogged down in the details and struggle with the game, naturally that means everyone is going to band together and play by the rules, right?
"No one hacks in this game, maybe you just suck!?" - BLR Community Go-To response for "hackusations"
Now, some people just ARE pretty skilled. They can take a gun regarded as, and I quote, "shitty", by the community and dance circles around you with it...
Then there are those who are too lazy to get skilled, so they resort to tactics other people used on them that were "smart", such as dropping automated turrets on spawn points, throwing grenades at spawn points, dropping mines on spawn points... you get the idea... this game could seriously benefit from some sort of spawn protection.
Though there are plenty who take the short path to power, and have to cheat.
"Best just get it tattooed so you don't forget it..."
Sometimes, games are so legitimately hard that no matter how good YOU are, you're never going to win...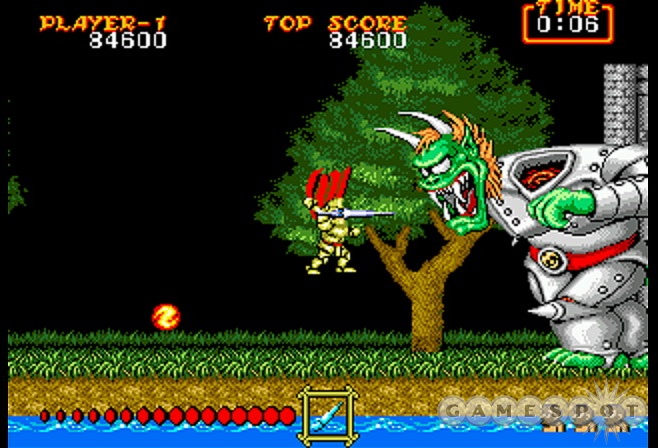 ...other times you just need to realize that there are things that you can't/won't/didn't pick up on. Things like learning that you can change your HRV to a "tap" instead of a "toggle". How to juke out of the line of fire and kill a panicked player with a knife. How to suppress a target, how to recognize when someone is suppressed, and how to flank the target while they have a beer behind cover "safe" and sound. A simple trick can really make the difference in a game, and you can go from getting your ass kicked to kicking ass with that one little thing. Yet who, in a competitive field, is going to give you that edge? You're a target to them! Hell, I was level 30 before I found out about that "hold shift" shit in CW. Was an instant game changer.
I've played this game for what? 2 years or so now? I battled through the burning crucible that is Blacklight, and I really don't want to see that go to waste. I feel that if I can help new players coming into the game, then they will be less inclined to play the game for fifteen minutes, decide they suck at it, and go download hacks "for the lulz" to fuck with other players as a means of getting SOME amusement out of the game.